Gokusen SP 20090711 VTR segments (Interviews with Gokusen 2 cast, Thank You message from Gokusen 1 & 2 cast)

I know
newshfan has already subbed this some time back, but from what i know she only subbed the thank you messages part and not the interviews part before that. well anyhow, i subbed this because i was in a sudden 'gokusen mood' yesterday, so feel free to take if you haven't already watched it in subs.


just note the following before you download though,

. please do note that i'm NOT a native japanese speaker (i'm still learning...) , so i don't guarantee 100% accuracy for the subs. but it should be enough to give you an idea of what they're saying, or at least i hope so.

. the script for this clip was translated from chinese, so there may be some differences and all along the way, but it should be close to the original meaning


i love how teppei gives really cute and sweet answers to the questions, and his nice message to yankumi at the end ♥ that totally made up for jin's totally short message lol. xDD but i thought everyone gave really sweet messages to yankumi though! :D


sidenotes:
. LOLICON
. forgot to cut out the sponsor adverts so please ignore that..


summary:
Gokusen 2 cast talks about what exactly Gokusen is to them, fun things they did during filming, and the Gokusen 1 & 2 cast leave Thank You messages for dear Yankumi at the end. ♥


preview: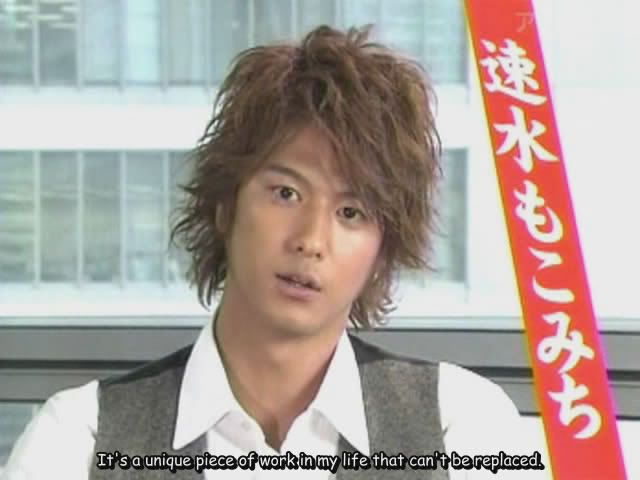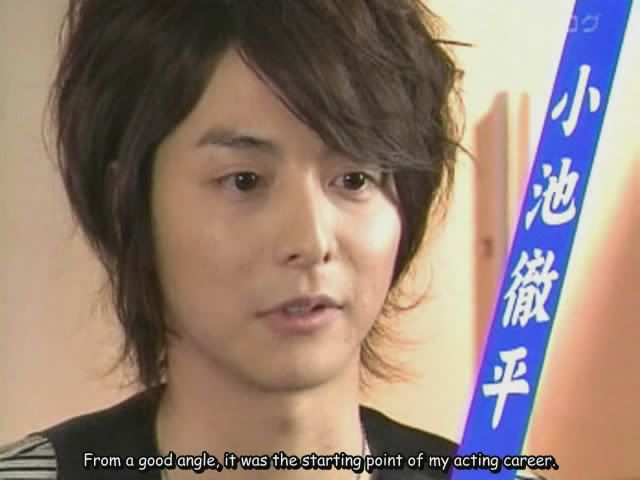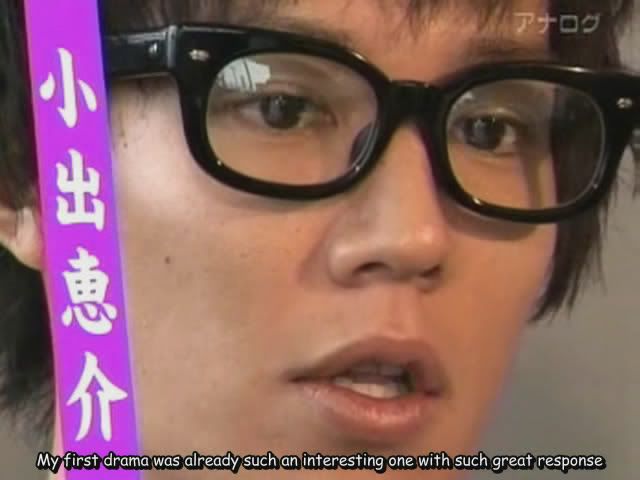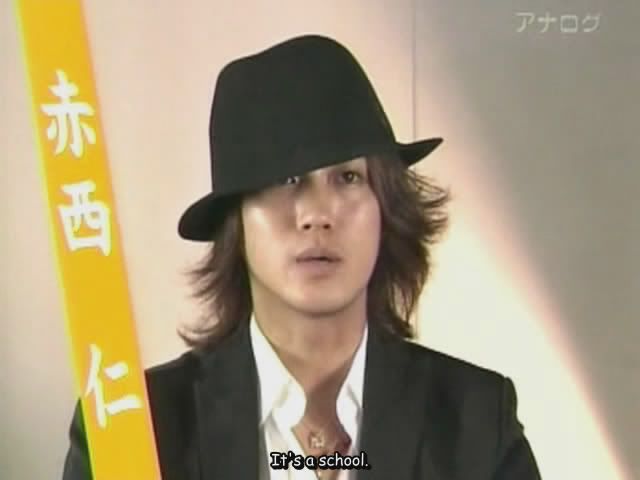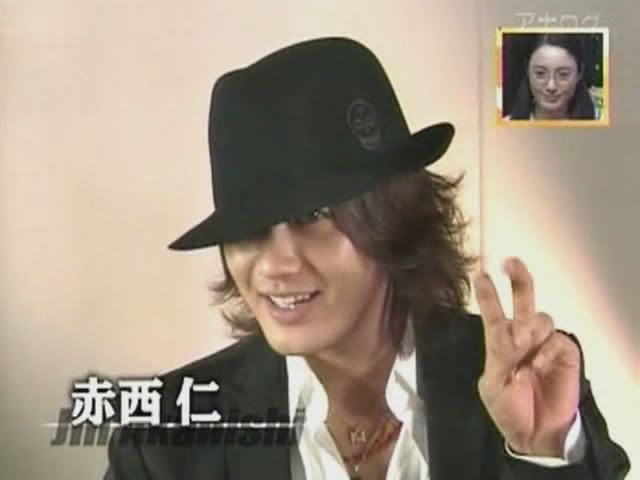 please do let me know if there're any problems with the video/link. thanks!

kindly DO NOT re-post, link back to this post should you need to share this video. thank you.

as the rules are for any subbing team or subber's release, PLEASE DO NOT UPLOAD TO ANY STREAMING SITES. thank you very much.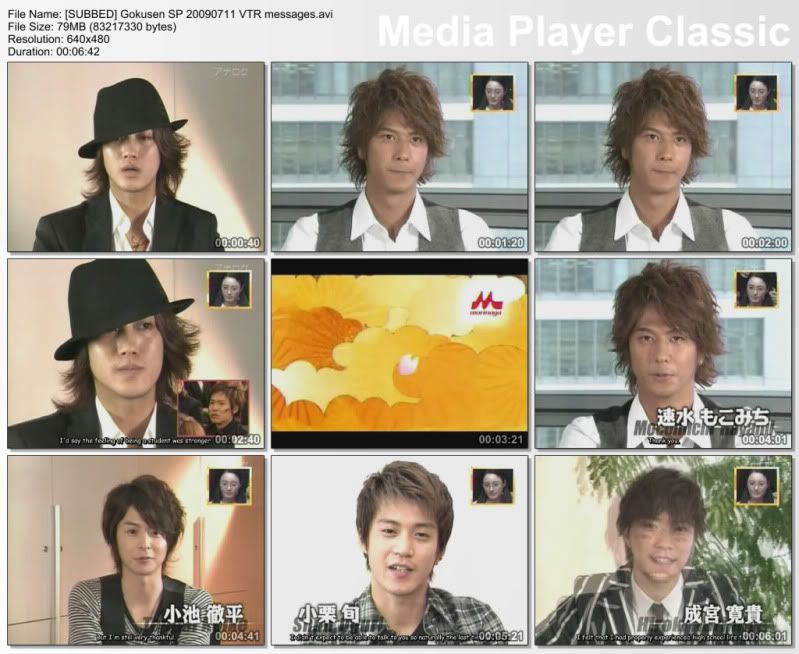 Format: .avi
File Size: 79mb
Resolution: 640x480
Duration: 00:06:42

MF | MU

*for MU link, please edit extension to .avi after download.


will take requests for recent short ctkt clips, please head over here to request. thank you!

enjoy the clip!